Pump - Leo XKM60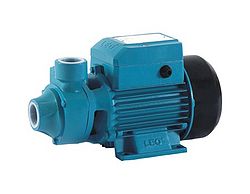 The Leo XKM60 is a periferal turbine pump and is probably the second most popular processor pump in the UK, second only to the TAM105.
It is sold as a clear water pump with a maximum temperature rating of 60°C, but it has been found by many home brewers to operate quite satisfactorily at temperatures up to 80°C and above, pumping oil and biodiesel.
It is not self priming, but once primed has a very respectable suction lift for a pump of its size and can be used for transferring and filtering vegetable oil, provided the oil has a low viscosity.

The Leo XKM60 has the following specifications and performance:
Inlet/Outlet connections … 1" BSP, female
Body material ... Cast iron
Impeller material ... Brass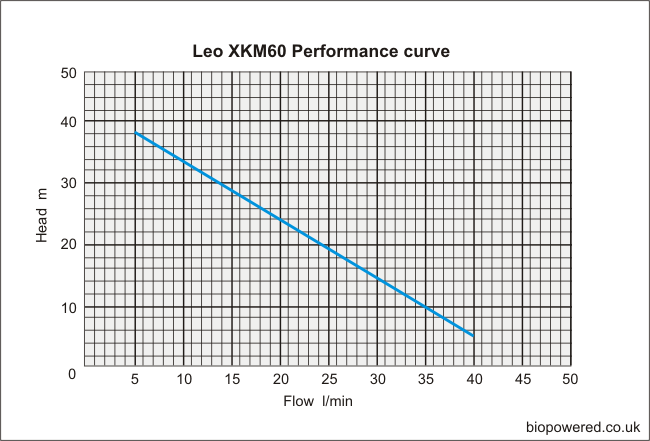 Leo XKM60 mechanical seal replacement

The puller engages with this groove. The impeller is not a very tight fit on the shaft. The writer didn't, but would in retrospect, recommend using feeler gauges to measure the clearance between the lantern ring and the impeller before removing it. By measuring other components a figure of 0.02mm was arrived at later, but measuring before removal would have been a wise move.

As the damage was only to the bellows and the static ceramic disc was quite serviceable, it was not replaced. If replacement is needed, the three screws holding the lantern ring to the motor should be removed and a puller used to remove the lantern ring from the shaft. The front motor bearing will come away with the lantern ring and need to be removed to allow access to the back of the static ceramic disc. It should then be possible to gently drift out the old disc and install the replacement. The static ceramic disc is fitted with a peripheral rubber seal which fits in the housing in the lantern ring.

Reassembly is a simple matter BUT, it's imperative the impeller is positioned correctly on the shaft. Being a peripheral turbine pump the clearances between the impeller, the lantern ring and the body are critical. If wrong, the impeller will rub and may be damaged. The most accurate measurement which could be obtained reviled that a 0.2mm (8 thou imperial) gap is required between the impeller and the lantern ring. This can be set using feeler gauges. Gently tap the impeller onto the shaft using a tubular drift until friction is felt on the feeler gauge. Finish reassembling the pump and, using a screwdriver through the cooing fan cowl, spin the pump manually. Check for scraping noises and adjust the position of the impeller if necessary. Before putting back into service give the pump a quick spin by powering up the motor and again listen for any interference.
Bio-rich-time-poor 12:12, 7 January 2011 (UTC)